HEALTHY. ETHICAL. PROFESSIONAL
Bio Sculpture
Leaders in heathy nail care

Bio Sculpture has been creating high quality nail gels and products for over 30 years, with a global reputation for commitment to education, health, and professionalism. Bio Sculpture's easy to use gel systems, polishes and nail treatments have been specifically designed with health and performance front-of-mind, with all being ethically developed to ensure our products are vegan, cruelty-free and contain no dehydrators, primers or bonders.

Bio Sculpture's unique range of award-winning broad-spectrum treatment nail gels, along with over 300 high quality colour gels to choose from, allow nail technicians to create truly personalised nail treatments that suit every nail type and lifestyle. Bio Sculpture products are created in our very own facility in the heart of South Africa, applying strict standards of quality control to ensure our products meet our promise of being the gold standard in quality, performance and health.
read more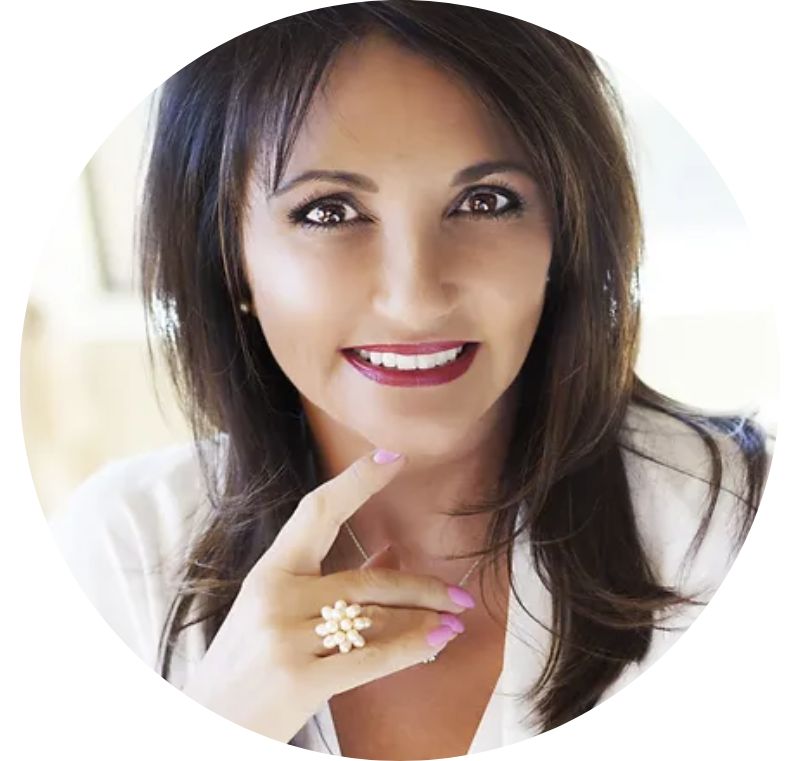 "Your hands are your calling card in life, your nails their focal point"
Elmien Scholtz - Founder of Bio Sculpture Gel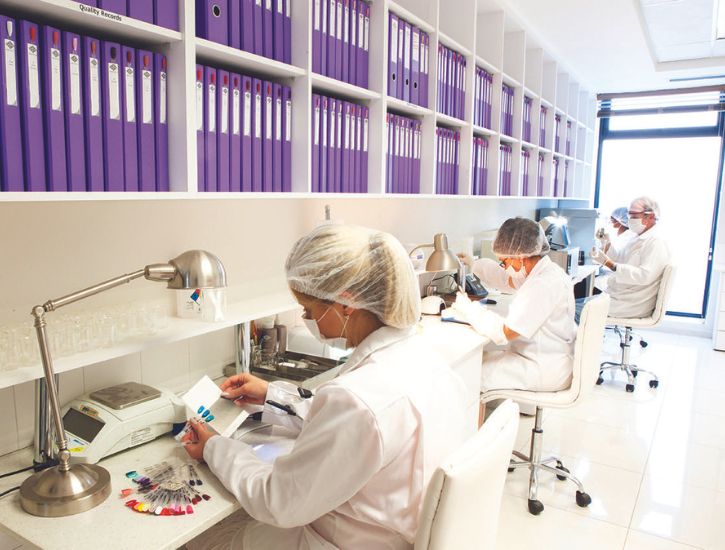 A Passion For Quality
Heath-first nail care product
For over 30 years, Bio Sculpture has been developing award-winning nail care products that focus on health and wellbeing of the natural nail as well as nail professionals.
Leaders in healthy nail care systems with a health-first approach to product development and training
Designed & manufactured in-house to the highest global quality standards in line with ISO 9001:2015 and ISO 22716
Unique gel spectrum that allows for truly bespoke nail treatment that suits every clients nail type and lifestyle
Bio Gel is a 5-star safety rated nail care system that nurtures and protects nails without damage
Access over 300 gel colours, updated seasonally with the latest trends
Vegan friendly and cruelty-free nail gels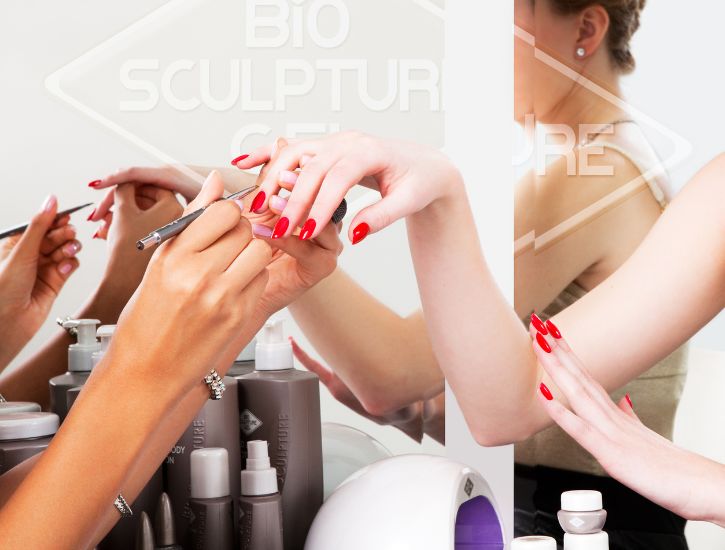 A Love For Education
Gold-standard nail care training
Bio Sculpture's award-winning training has been crafted by experts in nail systems, with over 30 years of deep knowledge and experience that has been passed on to tens of thousands of nail professionals globally.
Bio Sculpture has trained tens of thousands of nail technicians globally over the past 35 years, with a strong focus on health-first techniques that nurture and enhance the natural nail
Offers a range of nail courses for all experience levels - from novices wanting to start a career in nails, to nail gel techncians wanting to upskill and expand their knowledge and service offerings
Nail courses available both online or in-person across Australia, supported by professional, personable & highly experienced trainers
Training courses include Professional Training Kits with significant product savings